I was given an amazing opportunity to rebrand a local boutique optical store in downtown Bozeman. This was a very fun project. The goal of this project was to redesign the logo and give it to a more modern, refined and elegant look. The owners were not comfortable with discarding the original logo completely, as it is a very well known and established optical shop in our town.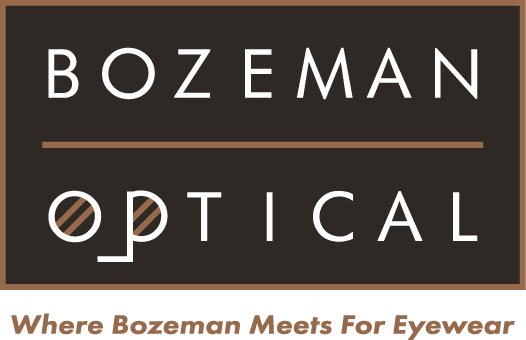 In order to work with what was there and be able to translate it properly, I had to find out what I didn't like about it, (see store front photo at the bottom of this page). For example the letters had multiple outlines, there were too many horizontal and vertical lines framing the wordmark, and the blue color that represented the glasses on the 'O' and 'P' added a third color for printing. I wanted to give the logo more options for using on print materials and websites, with 1 color and 2 color options. I used an updated Futura PT font, cleaned up the tracking in the wordmark and gave the 'O' and 'P' two diagonal lines to represent glasses. I also came up with an abbreviated logo for custom printing on chocolates and more. I chose black and metallic copper print colors, that I believed would  elegant and modern. 
After landing on a logo, I moved on to designing print materials and redesigning their
website
. I was able to use one of my favorite local printers,
Advanced Lithography,
for the in store print materials. They did a bang up job and the clients were happy with the final outcome, making this a successful project.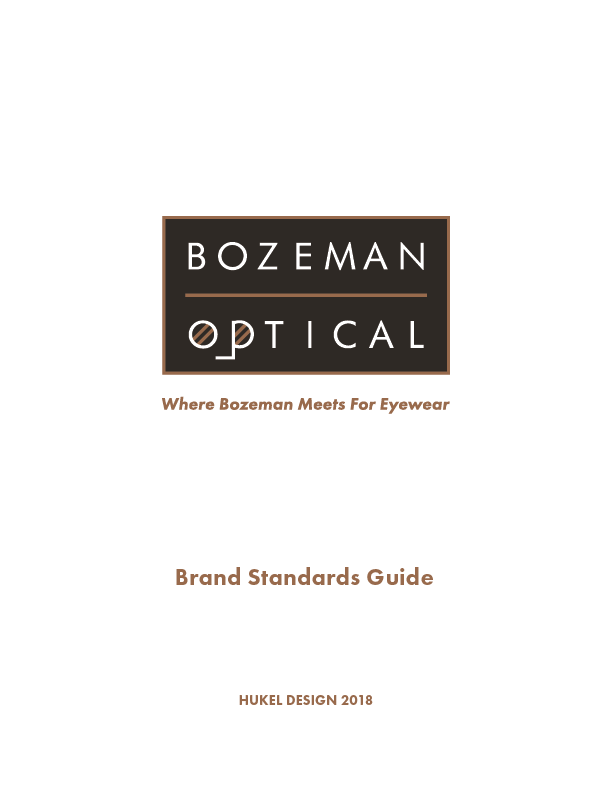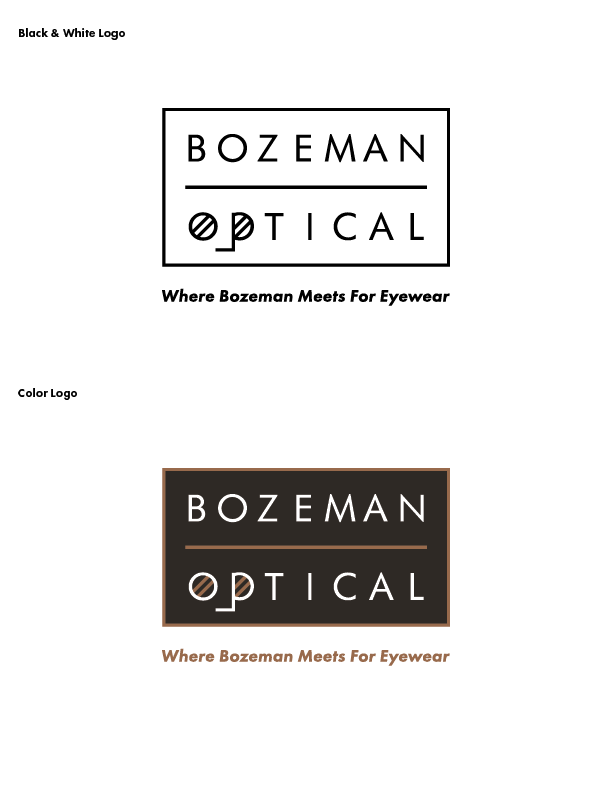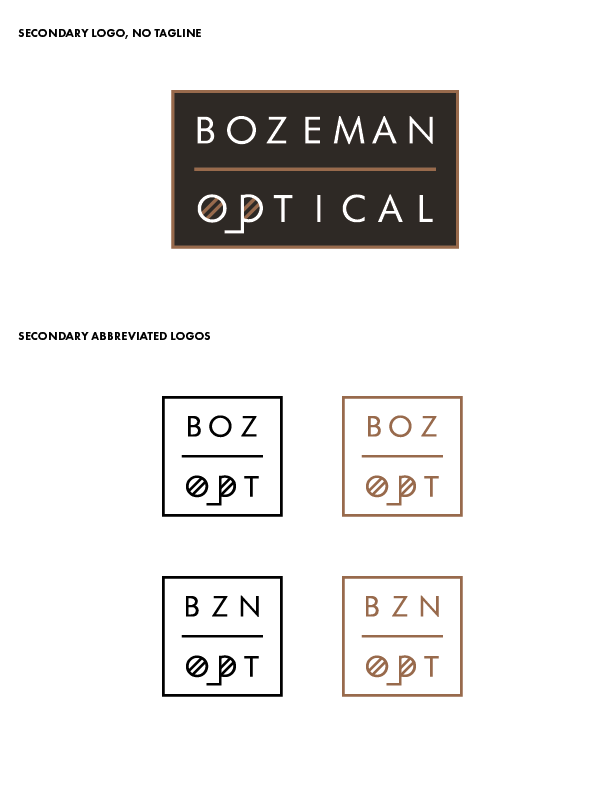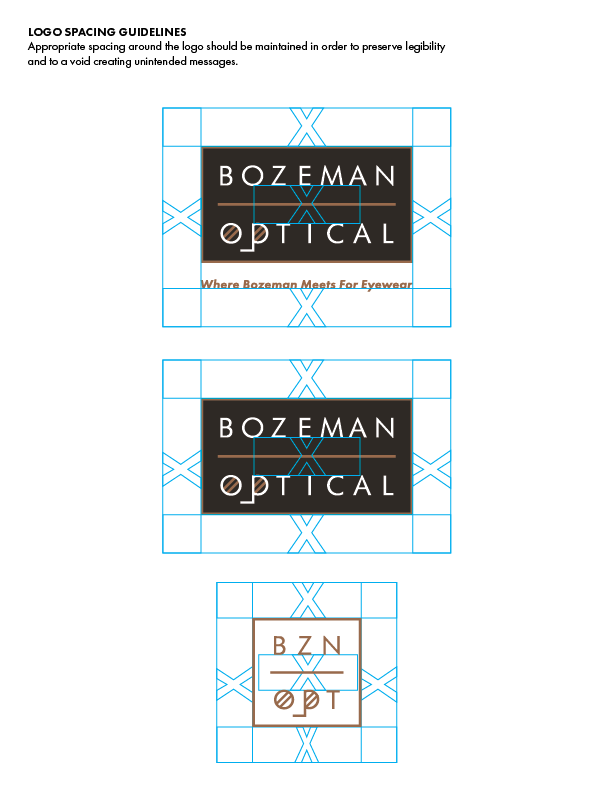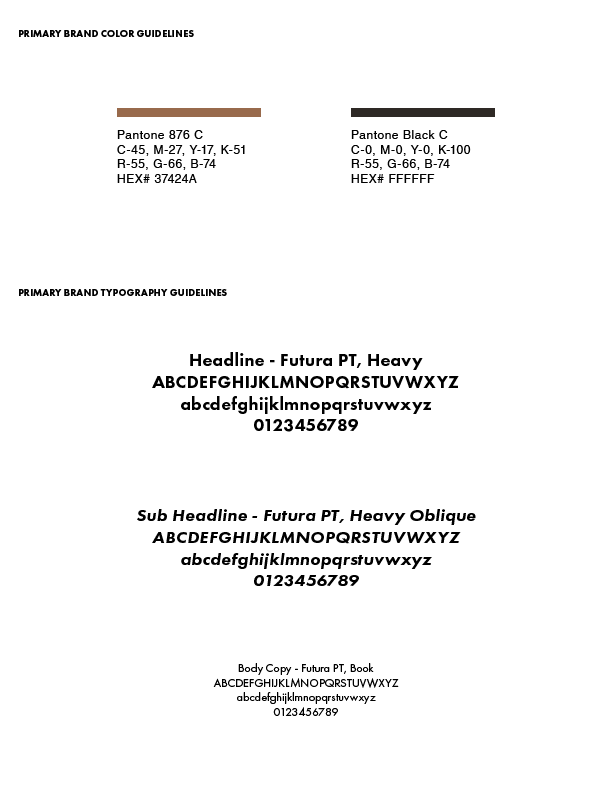 The Bozeman Optical store front has a gorgeous avant garde design. The front signage shows the original logo, that was redesigned for the website and in-store print materials.